Breadman Ultimate Bread Machine
The Breadman Ultimate is a Bread maker machine. It is the ultimate device to make your bread easily.
Makes homemade bread in 1-, 1-1/2-, and 2-pound loaves
110 preprogrammed settings, 430 watts, 60-minute power failure backup
Nonstick bake pan material for easy cleaning
Includes instruction manual, recipe booklet, and instructional videotape Measures 16 by 12 by 10-1/2 inches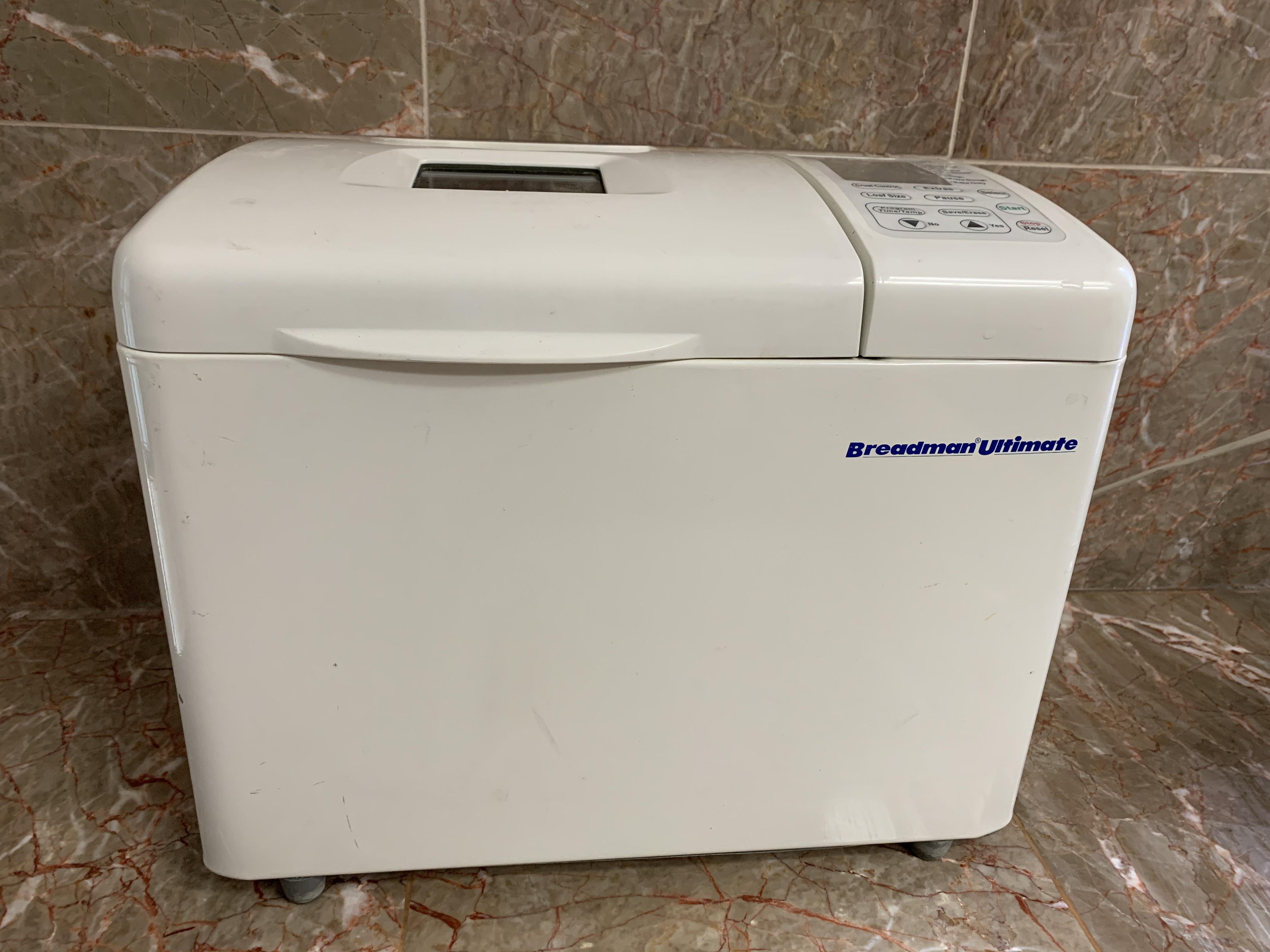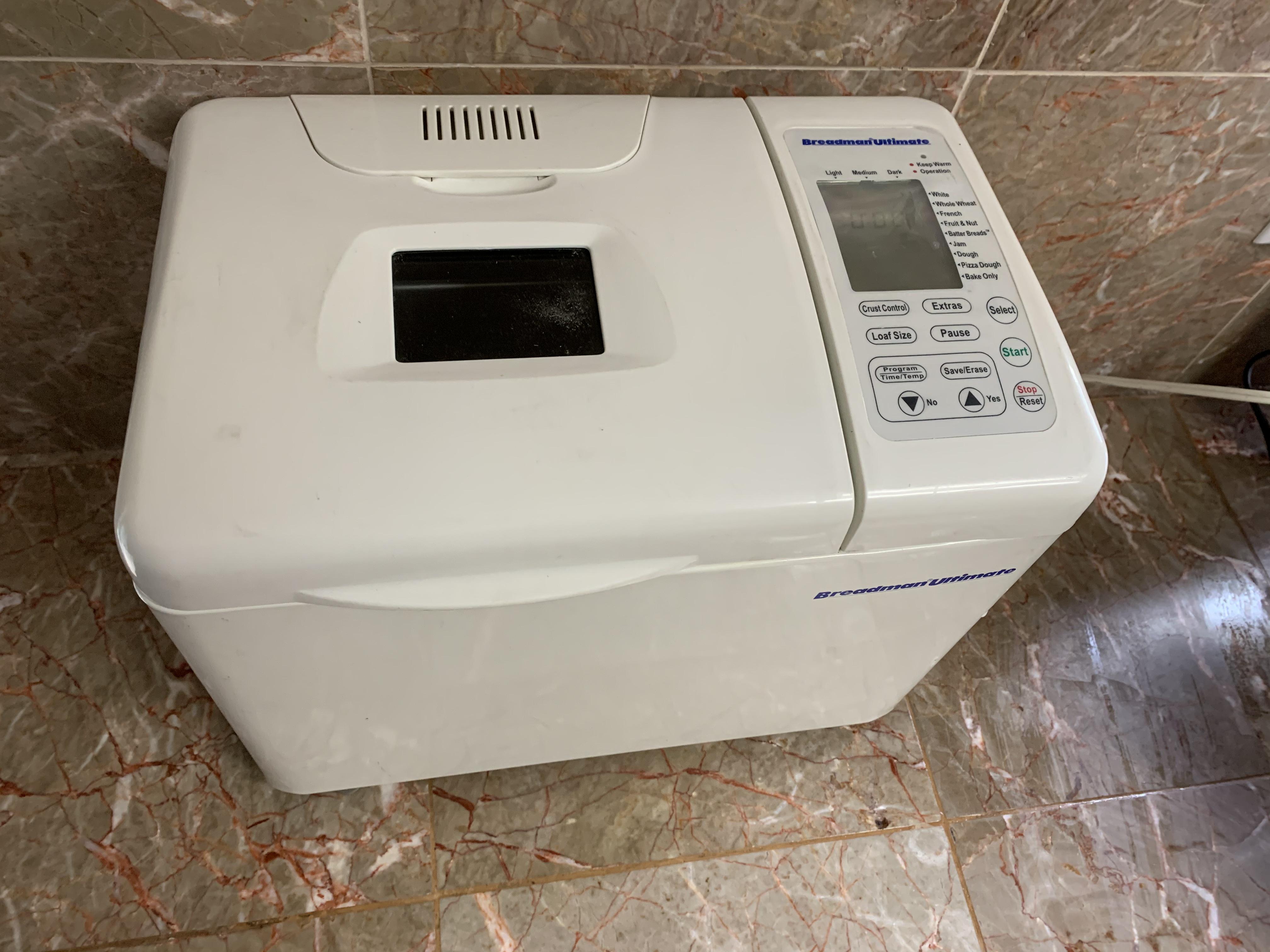 Whether you're a novice at baking breads or an artisan baker of some renown among family and friends, the Breadman Ultimate Bread Machine is amazingly easy to use, yet offers a plethora of features including 110 bread settings, 24-hour delay bake timer and a 1-, 1-1/2- and 2-lb. loaf capacity. Model TR2200C. You can even customize your bread, thanks to a number of the features listed here: 10-minute fully random pause control, program control for customizing cycle times, horizontal nonstick pan, patented fruit, nut and herb dispenser, pizza-dough and bread-dough cycles, cake and jam cycles, bake-only cycle with variable temperature control, instant recall 1-hour power-failure backup, VHS video manual, removable lid and see-through window.
What used to be a time-consuming, messy process is now a snap. Measure the ingredients into the Breadman Plus, push a few buttons, then go for a walk in the park. Return a few hours later--or after a good night's sleep--to the unforgettable aroma and taste of homemade bread. This machine will even make the jam to top it off.
The Breadman Ultimate makes and bakes most kinds of yeast bread--white, whole wheat, rye, honey banana, or crusty French--as well as quick or batter breads. Try the recipes in the booklet or your own favorites--just be sure the dry ingredients total less than about 5 cups so the dough doesn't overflow the 9-1/2-inch (nonstick) baking pan. If your recipe calls for adding ingredients late in the kneading cycle, there's a tray to hold and automatically dispense them. If you want to make bread that doesn't conform to the loaf shape, the machine can mix and raise the dough prior to shaping for baking in a conventional oven.
For the beginner the process couldn't be easier, and even if you're an old hand at making bread from scratch, you'll find yourself baking much more frequently. And this machine quickly pays for itself: think of how many $3 or $4 loaves you won't be buying over the bread maker's lifetime! One drawback is worth noting: If you're a fan of the Breadman Plus, you may be less satisfied with the mixing results of the Ultimate's single bread hook versus the Plus's dual dough hooks.
Category: appliances
Condition: excellent
Sold Out
ID: 7128823116