Black Bissell 82H1 CleanView Helix Upright Vacuum Cleaner
The advantages of a Helix cleaning system: The unique Helix cleaning system captures dirt and other debris using internal "ribs" that are incorporated into the Easy Empty™ Dirt Cup. This forces large particles, dust and other debris down to the bottom of the tank instead of up into the filter, helping the vacuum to work more effectively longer. Unique Helix cleaning system helps keep your filters cleaner longer: Full set of multi-use tools – including TurboBrush® Tool; Multi-Level Filtration; 5 surface height settings; Bagless, with Easy Empty™ Dirt Cup. This unit has been tested and works very well.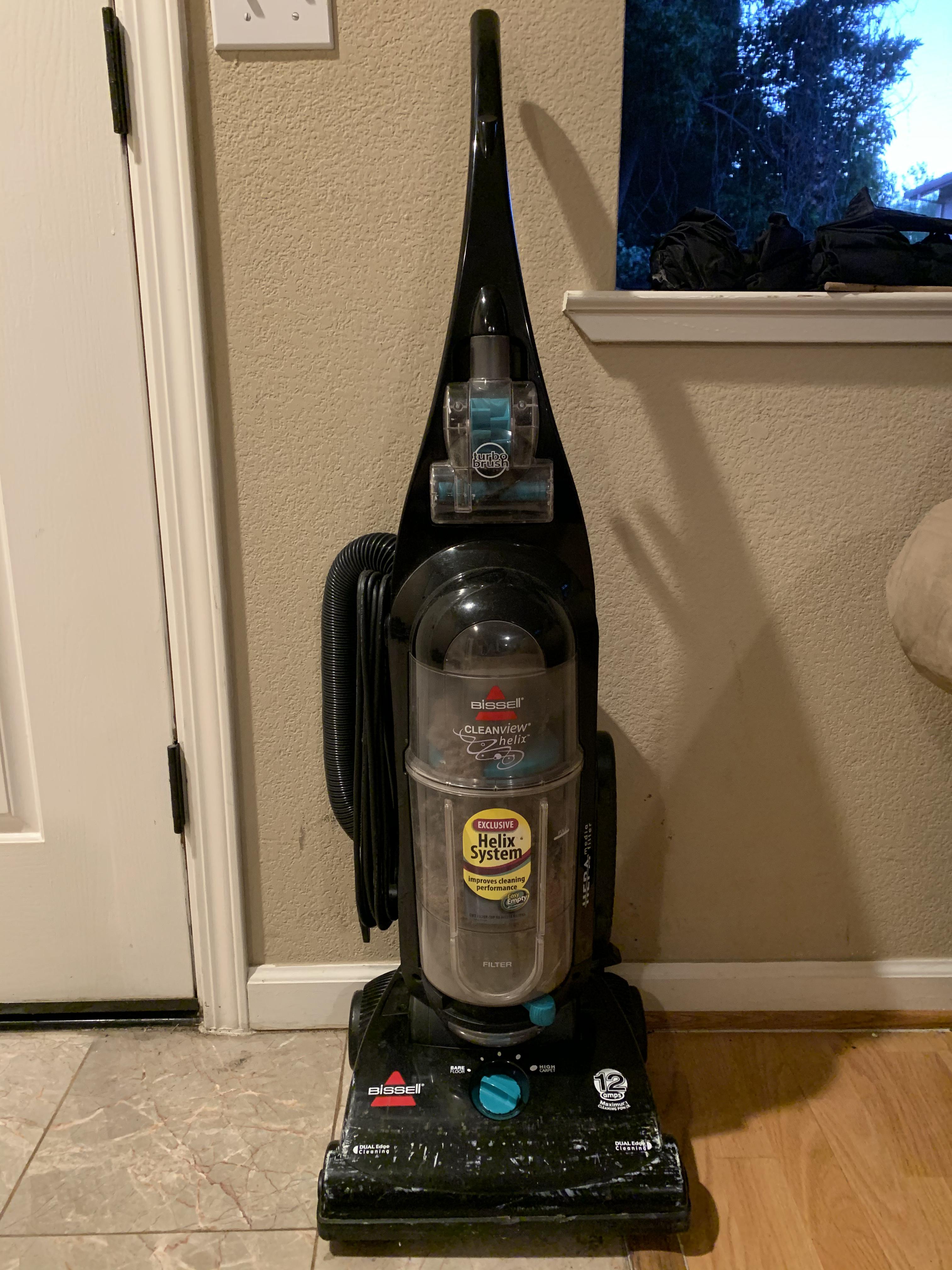 Category: household items
Manufacturer: Bissell
Model: 82H1
Condition: good
Size: 31 x 35 x 112 cm
Weight: 16 lbs
Delivery possible!
ID: 7274290668